Biltong (or beef jerky) is one of the tastiest snack around. If you have never tried making biltong yourself it is definitely worth trying, it tends to be much cheaper that purchasing in and you get the benefit of altering the spices to your own likes.
Firstly you need to get yourself a biltong maker. You can probably make one yourself with spare wood/parts lying around the house. I haven't got plans how I made my drier (I will remedy this in the future). Designs/how-to guides can be found here or by searching in google.
Ingredients
Beef (preferably topside or silver side)
Vinegar
Spice Mix (I purchased a pre-made mix, but if you don't have this available you should start with black pepper, coarse salt, coriander seeds crushed; then feel free to add spices such as garlic, chili etc)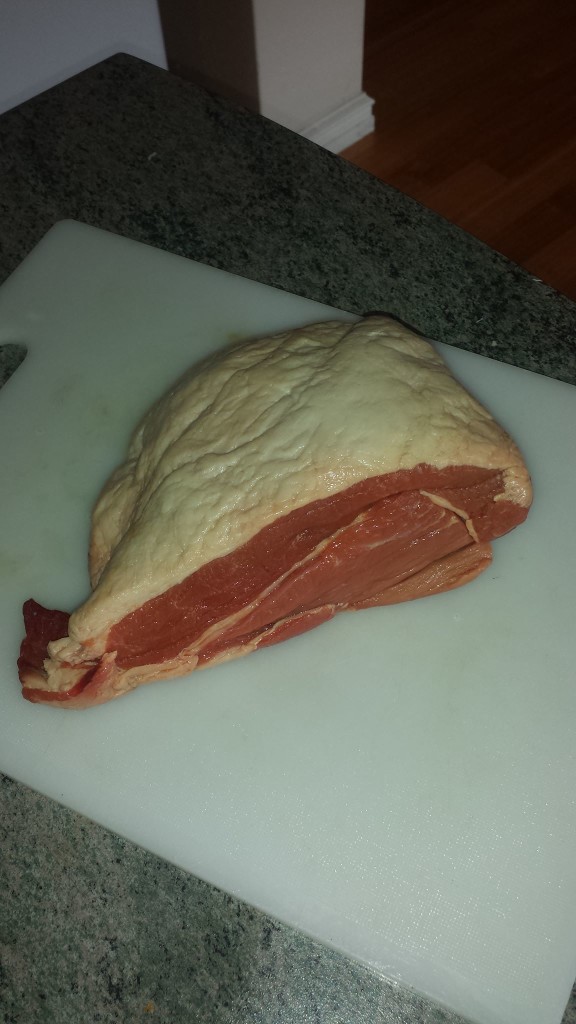 Nice chunk of meat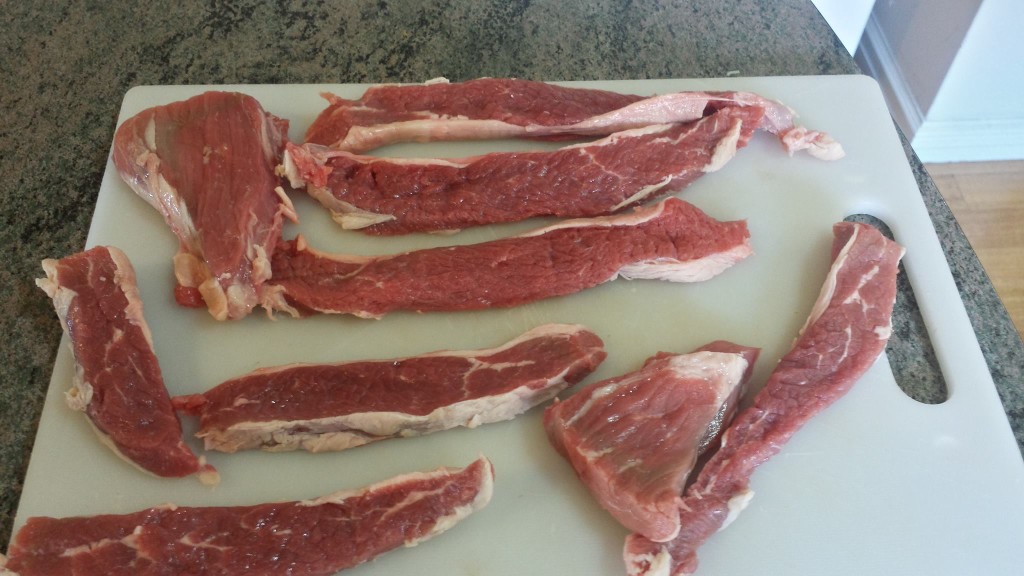 Slice up your hunk of meat into strips. You may need to remove excess fat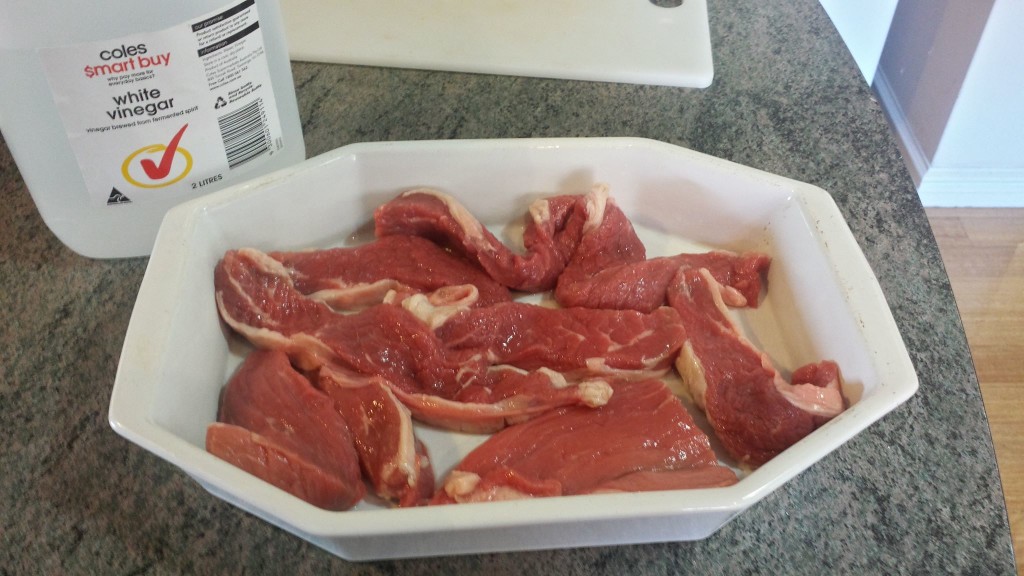 Place into dish with a few big splashes of vinegar.
Mix to coat all the meat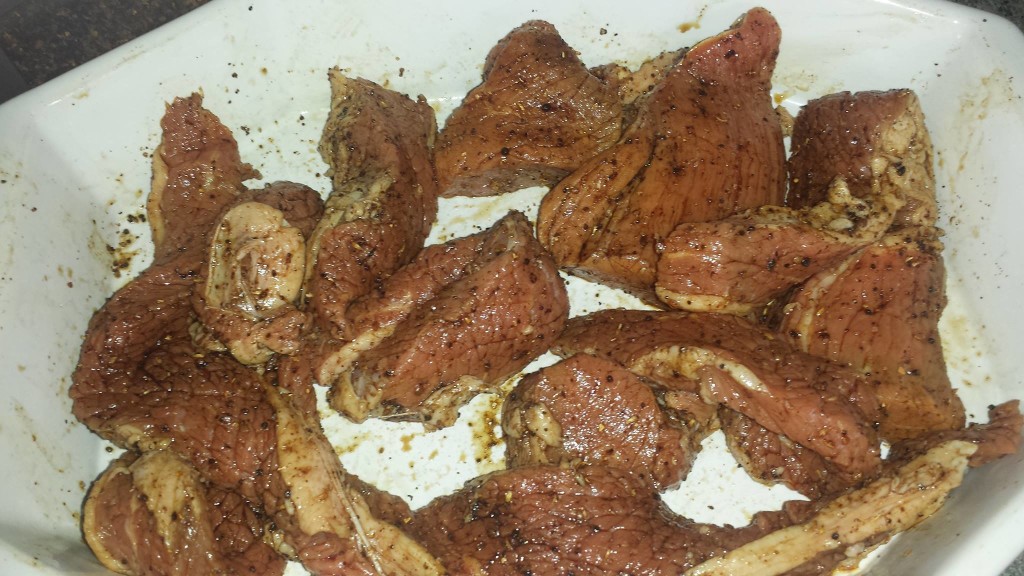 Drain excess liquid from the meat and add the spice mix
Ideally you should let the meat marinate in the spices for up to 12 hours,
but not too worry I am often too eager for the finished product and end up leaving it for about an hour.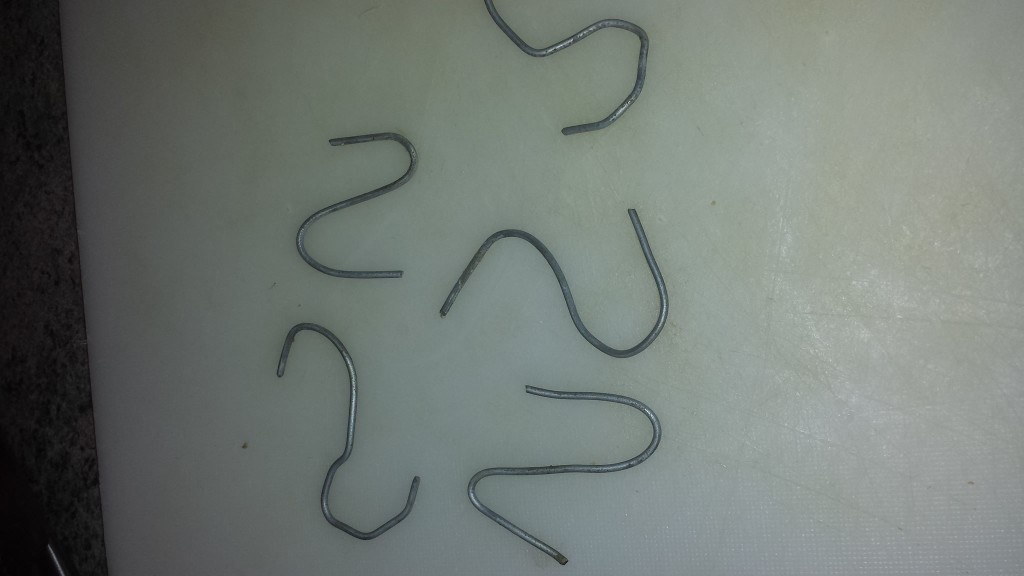 Make hooks out of wire that can attach meat to your dryer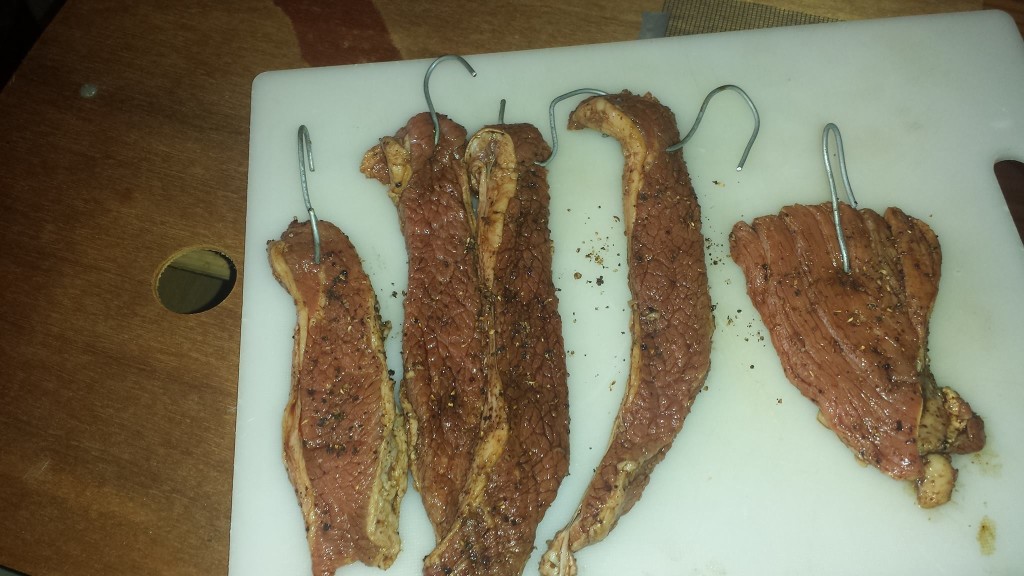 Attach you meat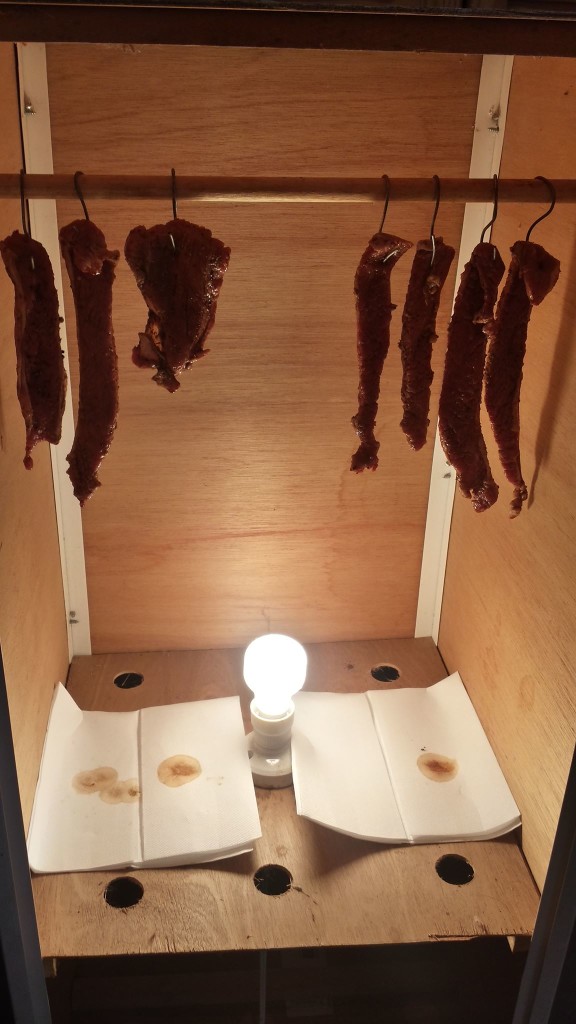 Hang your meat in the dryer and close the door. Depending on the size of the meat strips, and how dry you like your biltong it will take between 2-7 days before it's ready.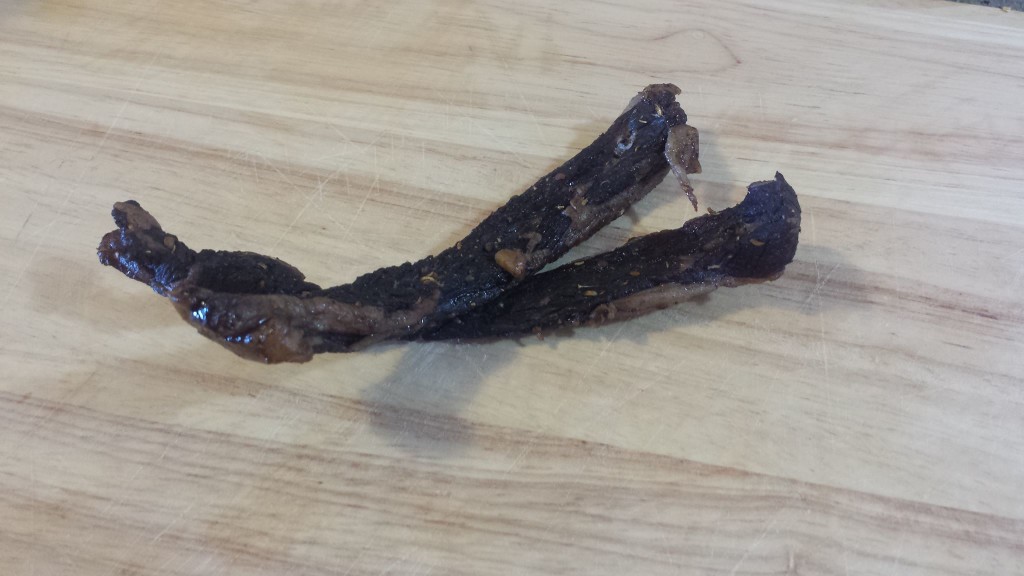 The finished product.